PLAYit Mod Apk 2.6.1.84 [Unlocked VIP]
| | |
| --- | --- |
| Name | PLAYit Mod Apk 2.6.1.84 [Unlocked VIP] |
| Updated | 09 Apr 2022 |
| Category | Apps > Player |
| Rate | 4.8/5 |
| Requires Android | 4.2 and up |
| Developer | PLAYIT TECHNOLOGY PTE. LTD. |
| Google Play | com.playit.videoplayer |
| Downloads | 11 |
PLAYit Mod Apk is an all in One Video Player for Android which you can install on your phone and play different types of videos. PLAYit supports all videos format and also has a player with a lot of features.
Table of Contents
PLAYit Mod Apk – A Good Player?
PLAYit Mod Apk is one of the most complete and feature-rich video players for Android users! We need separate players and tools to play video and audio files that are not supported by the original player, In some cases, we install several players, but none of them have acceptable quality! In the meantime, there are apps that, despite a simple environment, offer a wide range of functions and meet our need for various tools. PLAYit Mod Apk is one of the multifunctional players which use a new experience for Android users. The best explanation of the functions and features of this app can be found in its name: All in One Video Player!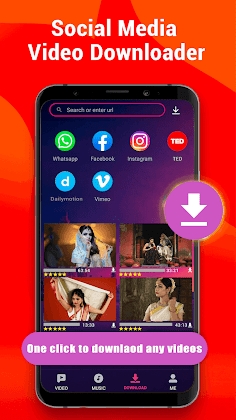 PLAYit Apk Support All Formats
The main function of PLAYit VIP Apk is to run video files. With the help of this app, you will not only be able to play video files in very high quality, but you will also be able to play a variety of formats without having to install different codecs. After PLAYit is installed on your phone and on the first run, the app scans your smartphone's memory, identifies all the video files in it, and manages them with a variety of options. With this player, you can not only play audio and video files offline but also play different types of streams on different platforms.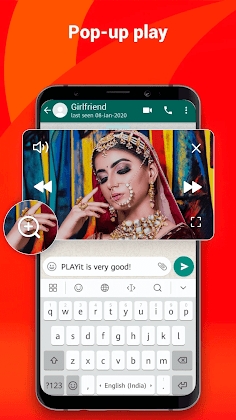 Download Manager and Floating Player
The interesting thing about PLAYit is a smart download manager, which allows you to download all kinds of video files as easily as possible. If you are one of those users who usually have little time and do several things at once on your smartphone, you can take full advantage of the floating playback system. In this case, your video will be placed on the screen as a pop-up window, and you'll not only be able to adjust the size of the window, but also change its position while taking care of your other tasks.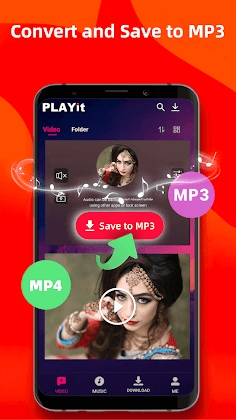 Subtitle Support
We must say that the functions of PLAYit Mod Apk are not limited to those mentioned in the above description! Fans of movies and series usually watch their favorite movies in the original language with subtitles. PLAYit users can play subtitles in two different ways. The first way is to download subtitles online, and in the second case, you can save the subtitles in your smartphone's memory and access them while playing a video. PLAYit can find the subtitle files near the video files and add them to the video automatically. MX Player is another subtitle support player too.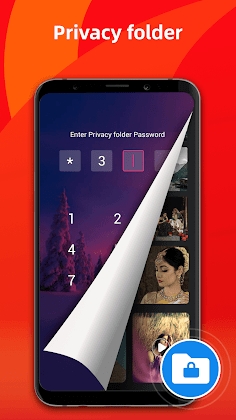 Features Of PLAYit Mod Apk
Play a variety of high-quality video and audio files
Supports the most popular video and audio formats
Option to download video files with download manager
Identification and display of a list of all multimedia files in the pone
Fluent playback system for playing back videos in different modes
Protect your important clips in a special folder
Internal format conversion tool to convert video files to audio
Support for downloading subtitles or viewing subtitles offline
Touch management shortcuts
Unique internal SW decoder system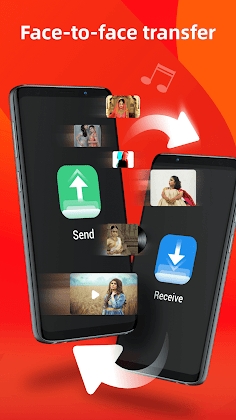 FAQ
Is PLAYit Safe?
PLAYit is safe to download and install on your phone. This app was checked by google play and has been publishing there too.