LADB Mod Apk 2.3 Local ADB Shell
| | |
| --- | --- |
| Name | LADB Mod Apk 2.3 Local ADB Shell |
| Updated | 02 Jul 2023 |
| Category | Apps > Tools |
| Size | 11 - 4 MB |
| Rate | 4.9/5 |
| Requires Android | Varies with device |
| Developer | tytydraco |
| Google Play | com.draco.ladb |
| Downloads | 16 |
LADB Apk includes an ADB server to facilitate communication between LADB and local devices. Unfortunately, this server often requires a USB cable connection, but Android provides Wireless ADB Debugging, which allows seamless communication between client and server.
Table of Contents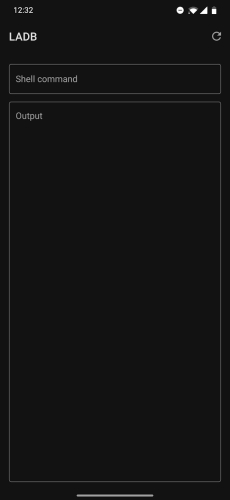 How to Install LADB Apk?
About -> Build Number -> Click 7 times
Developer Settings -> Wireless ADB Debugging -> On
Developer Settings -> ADB Debugging -> On
Enable split-screen mode or open LADB Apk and device settings in a pop-out window.
Keep both LADB and device settings windows visible on the screen.
Enter the pairing codes and ports for wireless debugging connections in LADB.
If necessary, ensure both windows are closed simultaneously (the device settings window should eventually close on its own).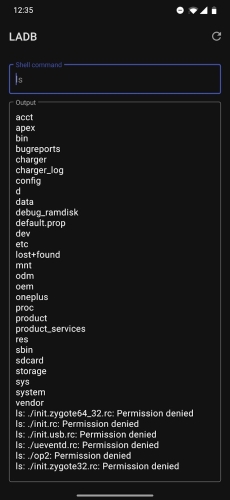 LADB Mod Info
No Lucky Patcher / Jasi Patcher / NFG-Multi-Crack & Google Play Modded Needed.
Play Services, Transport, Firebase Properties Removed.
All Unnecessary Garbage Folder & File Removed.
Duplicate Dpi Item Remove Like:
Bar Length, Drawable Size, Gap Between Bars.
Splits0 File Removed (Resources & AndroidManifest).
Splits0 Releated Unnecessary Meta-Data Remove Like:
Stamp Source, Stamp Type Standalone Apk, Android Vending Splits, Android Vending Derived Apk.
Removed Debug Information (Source, Line, Param, Prologue, Local).
Problem with LADB Installing?
Troubleshooting
If you encounter "device unauthorized" or "multiple devices connected", try this:
Enable Airplane Mode
Disconnect any USB devices
Kill and restart

LADB
Still not working?
Close

LADB

completely
Developer Settings -> Wireless ADB Debugging -> Off
Developer Settings -> ADB Debugging -> Off
Developer Settings -> Revoke authorizations
Reboot
Developer Settings -> Wireless ADB Debugging -> On
Developer Settings -> ADB Debugging -> On
Enable Airplane Mode
Open

LADB